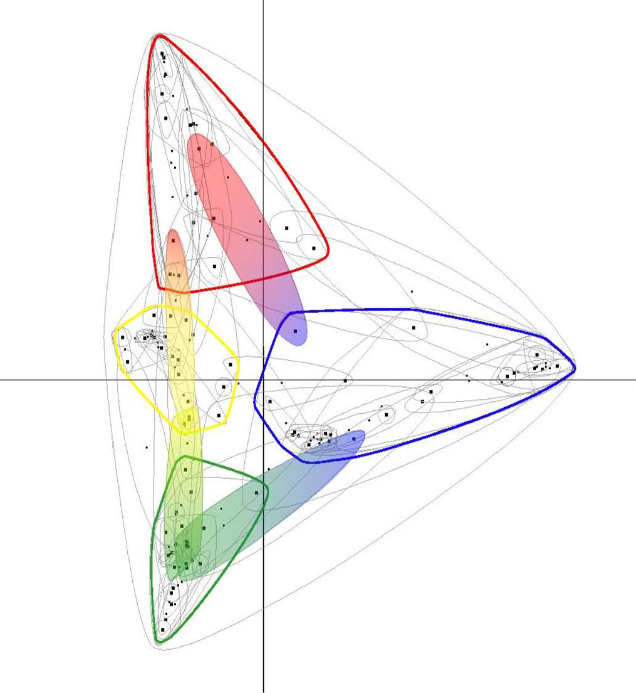 Here is a list of authored and co-authored academic research published between 2009 and 2014. Click on any item to access full text.
Image: Representation obtained with the Semantic Atlas, in collaboration with Anne-Lyse Renon, 2010
En collaboration / Co-authored
Armelle Boussidan, Anne-Lyse Renon, Charlotte Franco, Sylvain Lupone, Sabine Ploux. Repérage automatique de la néologie sémantique en corpus à travers des représentations cartographiques évolutives : vers une méthode de visualisation graphique dynamique de la diachronie de la néologie. Cahiers de Lexicologie, Centre National de la Recherche Scientifique, 2012, pp.1-18. hal-00934820
Boussidan, A. Lupone, S. Ploux, S. La malbouffe : un cas de néologie et de glissement sémantique fulgurants. Atelier "Du thème au terme, émergence et lexicalisation des connaissances" 8 ème conférence internationale Terminologie et Intelligence Artificielle, Toulouse, 2009.